Been out of school for a while? Not sure where to start studying for the NCLEX? So what do you do? Get yourself several different resources and start studying right away? Right? No bad idea. A lot of the biggest issues for many test takers that often become repeat test takers is that they are not aware of this fundamental secret to passing the NCLEX.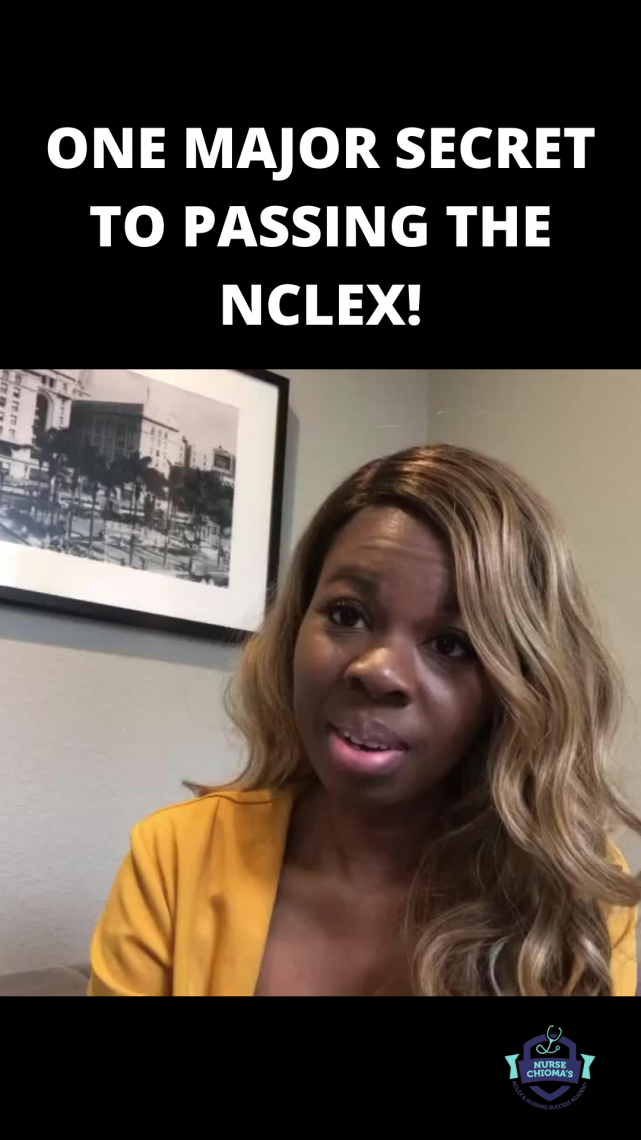 Disclosure: There are some affiliate links below and I may receive commissions for purchases made through links in this post, but these are all products I highly recommend. I won't put anything on this page that we haven't verified and/or personally used or vetted.
Here's a small breakdown of the correct order to studying. Now if you have already mastered specific areas then you can skip certain steps but if it's been 6 or more months since you have been out of school, you're probably going to need to go through the whole thing.
#1- Understand anatomy and physiology
Anatomy and physiology has everything to do with you having a basic understanding of what each of the 11 body systems does, what are their appropriate functions, what organs do they house and what lab values are associated with them.
Inside my free training called, "How To Answer Questions Related To the Body Systems!" I show you how NCLEX questions, ties to understanding anatomy and physiology.
#2 Learn the pathophysiology of diseases 
Once you know the normal it becomes a lot easier to master more disease processes and not confuse the two. The pathophysiology is all about how the disease WORKS. This is important because you can't answer priority questions well if you don't understand what's truly going on inside of the body.
#3-Know the appropriate medical treatment
Now that you understand how the disease works, know you can understand how to start TREATING the disease using the correct medical treatment such as pharmacological therapies. This is important since medication errors are one of the third leading causes of death in the United States. You can combat this by making sure you understand medication administration well.
#4- Safety prevention and psychosocial issues
You got your medications down? Great. Next is now prioritizing how to keep your patient SAFE by studying safety risks, standard precautions and more. With safety, also comes mental health concerns that affects your patient's judgment. Now you want to prioritize how to keep your patient from harm as well as harm from others.
#5- Reducing emergencies and complications
One more thing is being able to now know the appropriate nursing interventions based on ALL the above needs, delegation, and assessing for potential harm from at risk complications and how to prevent them.
#6- Identifying basic needs
Your patient is a person and with that being said, you need to be able to identify what are all their basic physiological needs and how are those needs DIFFERENT because their diagnosis or disease process.
These are all the appropriate topics you need to learn, in this order to set yourself up to pass the NCLEX the first, next and LAST time. 
If you want to gain more insight and understanding, then you can learn more about our NCLEX prep courses where we will walk you through it all here
Related Articles